---
Join my mailing list for (infrequent/not spammy!) updates on big projects like books, classes, games, and more!
---
---
---
---
---
---
Erotica
---
I got my start in the community through writing, and I pride myself on being able to communicate feelings of trance and control in a way that is both fetishistic and true to reality.My work is hosted on ReadOnlyMind.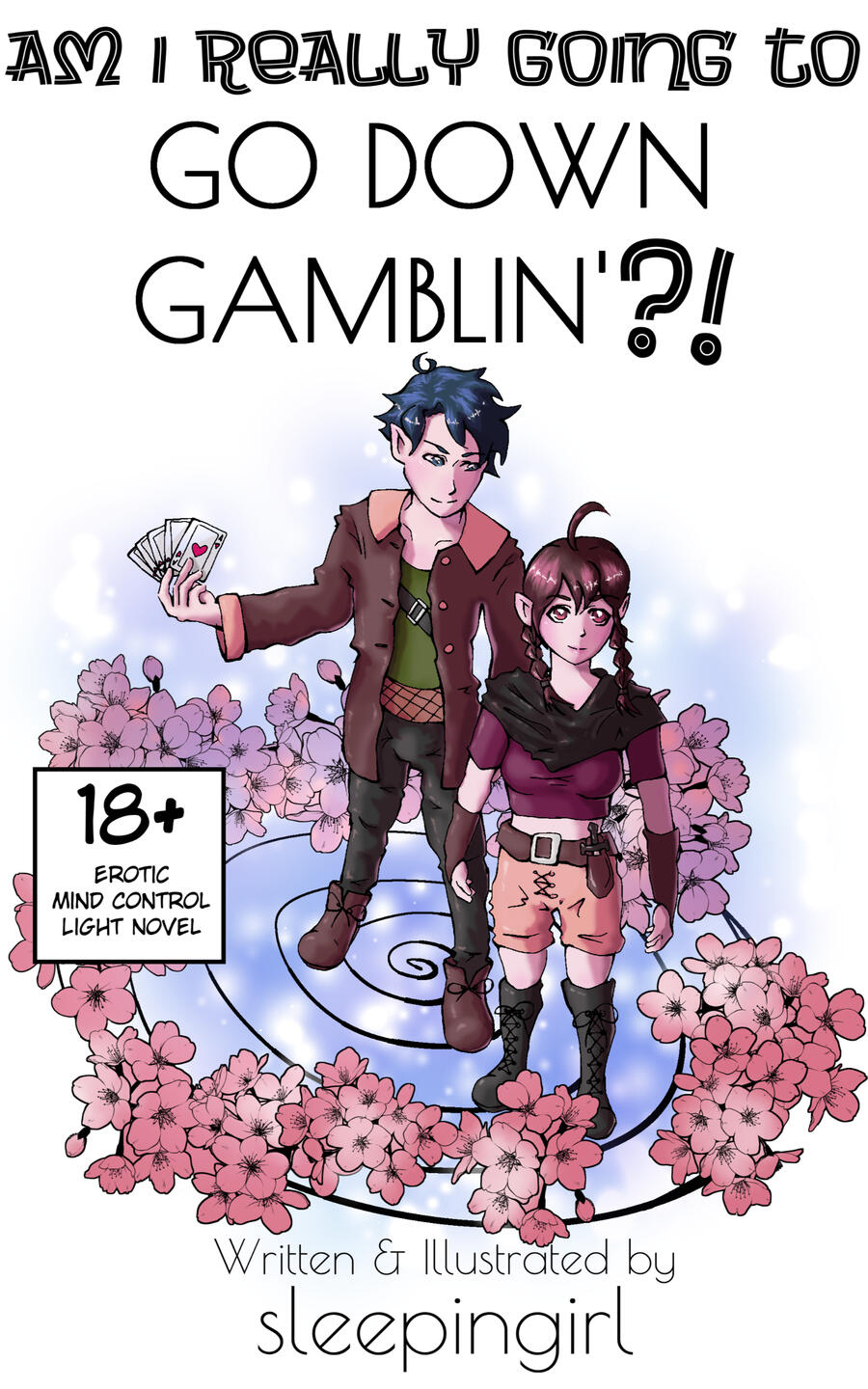 I'd encourage you to read my novella, Go Down Gamblin', which is the most brutally honest and hot part of myself that I've ever shared. It's got elves, magic, and an obscene amount of manipulation, covert hypnosis, and emotional sadomasochism. It will be an illustrated book sometime in the future, but you can read the original text now (free online) at ReadOnlyMind.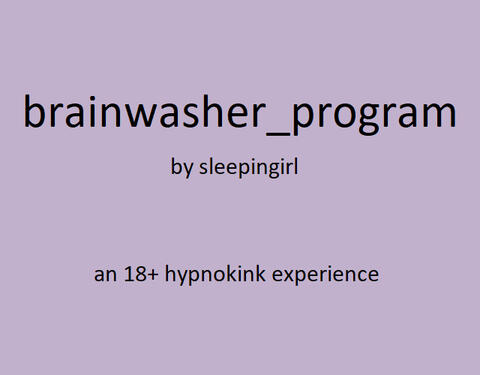 Hypnotic Games
---
Curious about what's involved in making a visual novel and inspired by other creators, I've made a couple of little hypnotic demos.These are games that will hypnotize you, and you should treat them as hypnosis files/sessions. Content warnings and other considerations are on the game pages on itch.io! They both focus heavily on the inherent eroticism of hypnosis. They're free/donation based :)test hypnosis game1 comes with a full transcript document of the game including detailed commentary for the reader/player to learn the hypnotic techniques within! It's a great free learning tool!Enjoy!
About Me
---
Hi, I'm sleepingirl! I'm an educator, author, podcaster, and content creator in the BDSM and hypnokink communities. I've been active in the scene since 2012, but I've fetishized hypnosis for as long as I can remember. I'm queer and nonbinary, but often femme-presenting; my pronouns are they/she. I'm a switch, and 31 years old.I'm most active on Twitter @h_sleepingirl, and feel free to email me with inquiries about me teaching or any questions or comments at [email protected]. Please consider supporting the work I do on Patreon! The best way to keep up with my content is by joining my mailing list. If you'd like to do something nice for me, I would be very happy to get anything off of my wishlist!
Experience
- I've been doing hypnosis with IRL partners since 2009. I am voraciously interested in hypnosis theory and technique, and I am a conversational hypnotist, influenced heavily by Erickson and NLP.- I have been doing rope and other BDSM activities since I entered the kink scene. I particularly enjoy floorwork rope, as well as singletails, needles, and rough body play.- I am polyamorous and have been with two of my partners in a triad since 2013 and my most recent partner since 2018. All of my relationships are structured around some form of 24/7 D/s.- I teach events across the United States as well as online, and occasional private lessons. I also write extensively about all this stuff, both erotic and educational content.
Publication Appearances
Podcast Appearances
Classes
---
If you or your organization are interested in highly-polished classes on topics related to hypnosis, rope, or other kink, feel free to reach out -- I'm comfortable teaching online, or in-person with COVID precautions in place.Otherwise, you can find me teaching at events, or recording video classes to share online -- join my mailing list to get updates.
Frequently-Taught Classes
- Pacing, Leading, and Ambiguity (recorded and available as a video download): the foundations of improvisational, less-direct hypnotic inductions- Kinesthetic Hypnosis: why does touch-based hypnosis work, and what are some concrete ways to do it?- Rope 101: learn the technical and psychologically intimate basics of rope- Rope for Hypnosis People: learn immediately how rope can be incorporated in hypnosis without memorizing ties/knots- Hypnosis for Rope People: "ropespace" is something we know and can take advantage of when we understand it more
Virgin Classes
These are classes that I offer that I have not taught yet. Want something new?- Impact for Hypnosis: understand how slaps, punches, and other physical sadism is easily (and already) hypnotic- Emotional Sadism: hurt your partner from the inside in an intensely positive way- Single-Rope Improvisation: you only need one piece of rope to have an intense, restrictive, intimate scene- Ericksonian Hypnosis: improve your hypnosis with Erickson's methods -- a philosophy of bending reality and playing with the unexpected
Recorded Class(es)
With the advent of so many online classes during COVID, my partner cc and I decided that we could further improve accessibility by recording some of our existing presentation offerings and distributing them online for folks to watch on their own time.The one we have currently available is "Pacing, Leading, and Ambiguity"; a class that explores foundational concepts and techniques for effective, organic hypnosis that comes from (and expands on) concepts from NLP.We are hoping to record more soon!
Patreon subscribers can get a discount off of the class/bundles, or get it for free!
Patreon
---
Patreon is the best way to support me and get into a lot of the stuff that I create in terms of erotic and educational content.- I write around 6,000 words per month on topics that subscribers can choose, ranging from super solid hypnokink theory/tech, to NLP, to brainwashing, to subject skills, to using magical frameworks for hypnosis- I record these articles so you can listen instead of sitting to read them- Discounts and free content are given to Patrons on things like my books and classes, plus limited edition designed-by-me merch rewards are available!- There is an archive available of 600+ minutes of candid erotic hypnosis sessions between myself and my partnerCheck out the pinned masterpost for a look at all of my content, including a bunch of public/free writings.
Kinky NLP: Neuro-Linguistic Programming for Erotic Hypnosis
---
Within the world of erotic hypnosis, neuro-linguistic programming has a reputation for being pseudoscientific, hard to understand, and ethically questionable. But it also is deeply intertwined with our culture, history, and current practice as hypnotists. Where did it come from? Are there any salvageable techniques? How can it be useful for hypnokink specifically? And most importantly: What, actually, is it?!"Kinky NLP" moves to answer these questions (and more), suitable for hypnokink practitioners across experience levels. We will explore a framework for NLP that is explicitly focused on effective, realistic hypnosis between intimate partners. Jump in, learn to level-up your trancing, and enjoy!
Amazon:
- Paperback/KindleGumroad/independent:
- Ebook
- Bundle with "The Brainwashing Book"
- Bundle with "The Brainwashing Book" and Pacing/Leading video class
Patreon subscribers can get a discount off of the ebook/bundles, or get a copy for free!
Two Hyp Chicks Podcast
---
My partner cc and I have been hosting an erotic hypnosis podcast since 2016. We really wanted to make something that showed how real partners (and queer femme folk) talk about and practice hypnokink. Listennotes lists us as in the top 5% of podcasts worldwide.We hang out, have a couple drinks, and pick a topic that connects to erotic hypnosis to talk shop on for a while. Expect a healthy dose of flirting, silliness, as well as education. Plus, every episode ends with us doing a trance as a demonstration of the topic.
Find us wherever you get your podcasts, listen here, or check out our landing page and online listening site at Simplecast.Email us at [email protected] for opportunities to advertise with us, collaborate, and cross-promote! We get about 1000-2000 unique listens per episode 30 days after release. We love to work with content creators/SWs/small business owners!
Zines
---
Zines are a great format for strange, sexy, and/or educational material. I've made three so far, free/pay-what-you-want: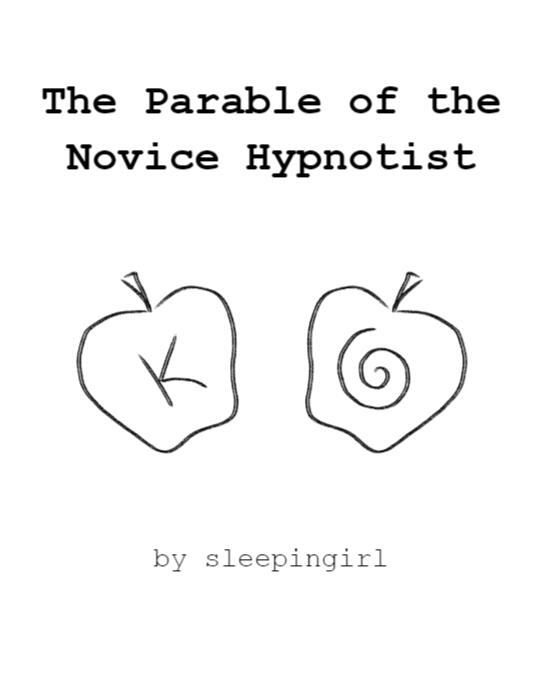 The Parable of the Novice Hypnotist:This is a mini-zine containing an Ericksonian, mildly Discordian, probably Other-Things-ian hypnosis story. It contains hidden, secret knowledge, and also some obvious and not-so-obvious morals! Wow!Is it hypnotic? I don't know! What crosses the line into hypnosis?
---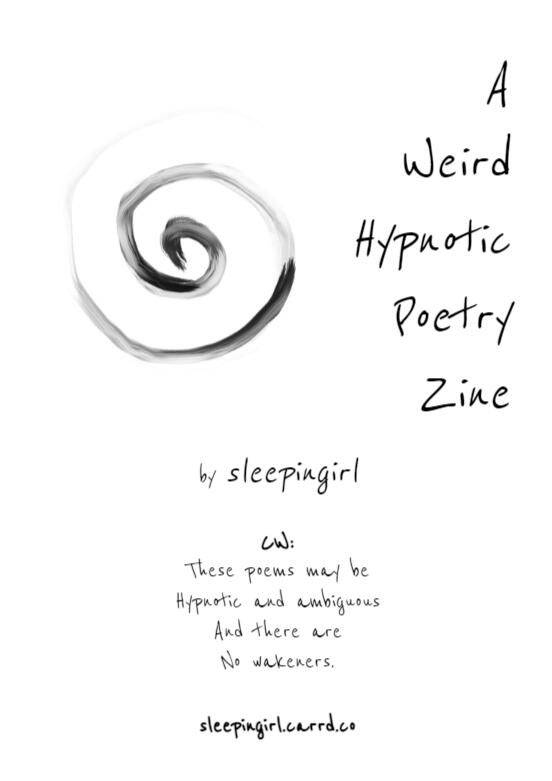 A Weird Hypnotic Poetry Zine:A strange little zine with strange little poems.I cannot guarantee that: 1) You will or won't consider them "poems," 2) You will or won't consider them "hypnotic," or 3) I know what will happen if you read it. Enjoy!
---
9 Persisting Misconceptions About Hypnosis:A collaboration with @GleefulAbandon on some myths that need busting in our hypnokink community's practices.